Choose To Cruise
A calm ocean breeze. Waves lapping along the boat's edge. A drink in your hand. That's the serenity aboard a cruise ship. Explore the world with all the comforts you could ask for. From dock to dock you can relax in the sun, meet new friends, take in some entertainment, or join the party—stopping only to see the fantastic sights of coastal cities around the world. Ship off and watch your worries shrink with the distant shore.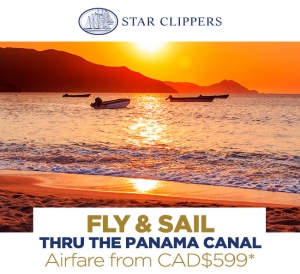 Sail thru the Panama Canal and in the Caribbean, visiting several ports in Panama, Colombia,
the ABC Islands and more one of our 14-night voyages on either Royal Clipper or Star Flyer.
Enjoy amazing sights from deck as the ship transits through the Panama Canal, a feat of engineering and hard-work. See the locks in operation and spot wildlife from toucans to crocodiles in this narrow but busy waterway. And when you book any of these sailings, airfare starts from only CAD$599! Gateways applicable are Montreal, Toronto, Vancouver or Calgary.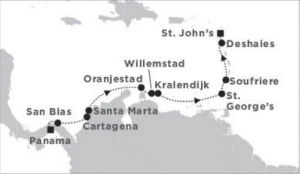 Nov 30 to Dec 14 from $3910 CAD port charges $540 per person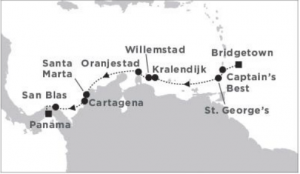 Nov 23 to Dec 7 from $3790 CAD port charges $590 per person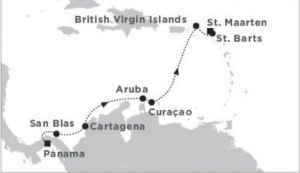 Dec 7 to 21 from $3790 CAD port charges $590 per person