You can dive in tropical waters all over the world. From the many beautiful spots in South-East Asia, to the Caribbean ocean in Middle America or to the famous Great Barrier Reef in Australia. But diving is not only for in the tropical oceans. Diving can be done in the ice cold waters in Antarctica, Iceland and even in the lakes of Austria. Every destination brings its own charm and adventures, along with the different creatures you will find all over the world. But that doesn't mean that multiple dives at the same dive site bring the same experiences. Every dive is different, every time you'll see other creatures, discover new spots. You and your buddy could go diving together and yet both experience the dive completely different from each other. No dive is the same!
Belize Summer Dive Deal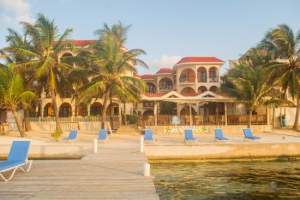 SunBreeze Hotel & SunBreeze Suites – Are perfect dive vacation getaways located within a stroll of the quaint town of San Pedro, Ambergris Caye, Belize.  SunBreeze Suites' each one-bedroom oceanfront suite comes with a private balcony overlooking the Mesoamerican Barrier Reef, where you can watch the sunrise or soak in the nightly sea breeze.
Ambergris Caye is well-known for its proximity to the 190-mile-long Mesoamerican Barrier Reef, the second-largest barrier reef in the world. With Ambergris Divers conveniently located onsite at SunBreeze Hotel and just a short walk will get you from your bed to the dive boat to explore it all. Countless dive sites encircle the island, complete with spectacular coral formations, tunnels, swim-throughs and caverns, plus a host of critters from lobsters and spotted moray eels to loggerhead turtles and Caribbean reef sharks.
In addition to local reef diving, Ambergris Divers offers offshore diving to Belize's iconic Atolls: Blue Hole, Glover's Reef and Turneffe Islands.
Belize Summer Dive Deal
5 Nights accommodations
Tax and Service Charge
2 days of 2 tank Barrier Reef local boat dives
1 Night Dive
Travel: Now through December 18, 2019
Standard Room: US$551.00 per person based double occupancy
Deluxe Room: US$601.00 per person based on double occupancy
Must be a certified Diver.
Coral Island, a natural aquarium in the Riviera Nayarit!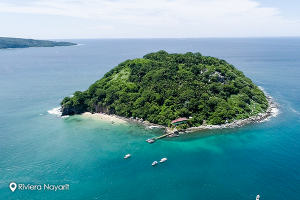 Located off the coast of Rincón de Guayabitos, Isla Coral (Coral Island) is a natural aquarium and a fantastic adventure for the entire family!Isla Coral is one of the many hidden treasures that make up the beautiful Riviera Nayarit. Located just a few minutes by boat from Rincón de Guayabitos, a visit here is a must for locals and tourists.You will enjoy the crystal-clear water that surrounds Isla Coral—it's great for snorkeling, swimming among schools of colorful fish, and, if you're so inspired, practicing on the Stand Up Paddle board.
Barbados Dive Fest
Dive Fest (July 3 – 7)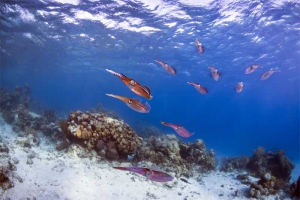 Whether you can swim, float, dive, or prefer to soak up some sun on the beach, this festival has something for everyone! Dive Fest will feature water awareness programs, scuba and freediving demonstrations and trials, beach clean ups, conservation tips, lionfish hunting and tasting, as well as scuba dives all over the island – including the exhilarating east coast!
Call Sundial Travel if you wish to go!