River cruising is a wonderful way to explore the countryside. Sailing gently along as medieval castles float by your balcony.
A home away from home – a different port everyday for you to delve into the culture.  With great dining, exceptional service and immersive itineraries, river cruising is becoming very popular!
http://www.vikingrivercruisescanada.com/myagent/sundialtravel/
Romantic Danube
8 Days | 5 Guided Tours | 3 Countries
Budapest to Regensburg or Regensburg to Budapest
From  $2,599 CAD All-Inclusive Cruise
plus FREE International Airfare
plus FREE Silver Spirits Beverage Package
2022:
May rates from #2899
June & July rates from $3199
August rates from $3299
Sept rates from $3699
Oct rates from $3399
Nov rates from $3699
Nov 12 $2599
Offer expires Monday, April 25
Rhine Getaway
8 Days | 6 Guided Tours | 4 Countries
Amsterdam to Basel or Basel to Amsterdam
$2,899 CAD All-Inclusive Cruise
plus FREE International Airfare
plus FREE Silver Spirits Beverage Package
2022:
May rates from 2899
June & July from $3199
August from $3299
Sept from $3699
Oct from $3199
Nov from $3299
Offer expires Monday, April 25
Grand European Tour – River Cruise
15 Days | 12 Guided Tours | 4 Countries
Amsterdam to Budapest or Budapest to Amsterdam
$4,999 CAD All-Inclusive Cruise
plus FREE International Airfare
plus FREE Silver Spirits Beverage Package
free air: Calgary, Edmonton, Ottawa, Toronto, Vancouver, Winnipeg
2022:
May rates from $4999
June & July rates from $5199
August & Sept rates from $5599
October rates from $5899
November rates from $4999
Offer expires Monday, April 25
AMAZON RIVERBOAT ADVENTURE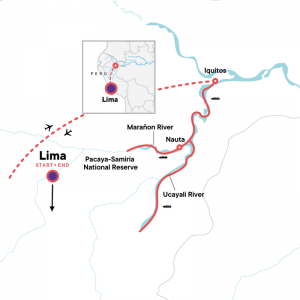 9 days, Lima to Lima
Hop aboard a riverboat and experience the Amazon in style. Led by an Amazon Reserve naturalist guide, your cruise will include daily excursions by motorized skiff designed to reveal the exotic wildlife that calls the rainforest home — with any luck you'll spot sloths, toucans, or pink dolphins! And, with plenty of time for exploration in Pacaya–Samiria National Reserve, you'll have the chance to experience the jungle up close. The cuisine on-board is regional and provides a unique and delicious window into local culture. Gain a rare glimpse of how life "on the river" is lived and experience the magic of the Amazon on this once-in-a-lifetime riverboat adventure.
2022:
June 4, July 2, 16, Aug 10 $2519
Sept 3, Oct 1, 22 $2719
Secrets of Egypt & the Nile Cruise
3-NIGHT CAIRO PRE-CRUISE, 7-NIGHT CRUISE ROUNDTRIP LUXOR, 1-NIGHT CAIRO POST-CRUISE
11 nights
Beginning in September 2021, we are thrilled to now take you to a fascinating destination: Egypt. Allow yourself to be treated to a connoisseur's discovery of this ancient civilization as only AmaWaterways can provide – with an unparalleled 11-night Nile River cruise and land experience that includes exquisite cuisine, authentic experiences and the extraordinary service for which AmaWaterways is renowned. Sail aboard the luxurious, newly designed AmaDahlia and explore ancient wonders, such as the beguiling Temple of Luxor and the mystifying Valley of the Kings and Queens. Plus, come face-to-face with the last survivor of the Seven Wonders of the Ancient World, the Great Sphinx and the three Pyramids of Giza. This unforgettable itinerary includes exclusive experiences, such as a private tour of the tomb of Queen Nefertari and a private lunch at the Abdeen Presidential Palace. Uncover the many mysteries and secrets that have shaped Egypt's past and continue to influence the future of this remarkable land.
2022 fares from $6429 CAD
An AmaWaterways river cruise is about more than the destination – it's the journey. We invite you to take one of our European river cruises, Asia river cruises, or Africa river cruises and see the world in luxury and comfort.
River cruising through Europe with AmaWaterways is an excellent way to explore a destination. Discover local culture and sights on included tours, and then hop back on your luxurious river cruise ship and sail to the next stunning city or charming town. Included in the fares of our river cruises are shore excursions in every port of call; all dining on board (including The Chef's Table specialty restaurant); fine wine, beer and soft drinks with lunch and dinner; internet access and Wi-Fi; and bicycles that you can use to explore on your own or join our guided bike tours.
In Europe, you can take one of our Danube river cruises, or one of our Rhine river cruises. We also offer river cruises in France and Portugal. We hope that you enjoy exploring our many itineraries in Europe, Asia and Africa, and look forward to welcoming you aboard soon.
Book here:   https://www.amawaterways.ca/agent/sundialtravel/
Lyon & Provence River cruise
Tour lands of fine wine & cuisine
Tap into your inner van Gogh at an Arles painting class. Discover Roman Provence at Les Arènes amphitheater and the Pont du Gard. Explore Avignon's Palace of the Popes. Excite your palate in Lyon, capital of French gastronomy. Savor Beaujolais wines. Hunt for truffles and see how chèvre cheese is made. Come witness the beauty that inspired artists like Cézanne and Chagall on this 8-day Rhône cruise.
2021:
July 18, 20, 25, 27 Aug 10, 29 from $3749
Sept 26 from $3999
Nov 7 from $2949
2022:
March 20 from $3499
April 20, June 28 from $3899
July 24, Aug 14, Oct 18 from $3749
May 17, Spet 27 from $3999
Oct 25 from $3199
Nov 8 from $2949
Romantic Danube
Sail to charming cities & villages
Visit Budapest's Castle District and cross the famous Chain Bridge. Explore Göttweig Abbey, one of Austria's most revered monastic centers, and make dumplings with Wachau Valley apricots. Visit historic Salzburg. Spend two days in Vienna, and celebrate the city's musical heritage at a concert featuring works by Mozart and Strauss. With medieval towns, grand cities and stunning scenery, this 8-day journey on the "Blue Danube" is one you are sure to love.
2022:
March 27, April 3, 10 from $3899
May 1, 27, June 19 from $3999
July 17 from $3749
Spet 2 from $4399
Oct 21 or Dec 17 from $3349
Magnificent Europe
15 Day River Cruise Amsterdam to Budapest
From Amsterdam to Budapest, and in many exciting stops along the way, experience the culture of Central Europe in a unique way on this timeless river cruise vacation. Amsterdam is Holland's lively capital—both historical and modern. This colourful city is loved for its vibrant mix of sophisticated architecture and classic squares and canals. See the treasures of this 700-year-old city from a unique perspective on a canal cruise along the elegant grachten. On to Germany for a guided city walk in Cologne—the stunning 2,000-year-old city known for its Gothic-style architecture. Sail through the dramatic Rhine Gorge, offering the most beautiful view of the Rhine River, and stop in the charming wine town of Rüdesheim. Enjoy guided sightseeing in Würzburg, Volkach, Bamberg, Nuremberg, and Regensburg, and sail the Main Danube Canal, which connects the Main and Danube Rivers. Your first stop in Austria is the lovely town of Melk. Visit its magnificent Benedictine Abbey, then sail through the picturesque Wachau Valley. Your local experts will also introduce you to two capital cities: Vienna, Austria, also known as "The City of Music" for inspiring the creative genius of Mozart, Beethoven, and Strauss; and lively Budapest, Hungary, with its unique energy and countless must-see sites. This truly is a river cruise to remember!
Single Fee waived
Fly free from Toronto, Montreal, Ottawa, Vancouver or Calgary
2022: Rates from:
June 15, 24 $8815
July 14 $8567
Aug 12, 20 $8041
Aug 29 $8963
Sept 26 $9210
Mekong River Cruise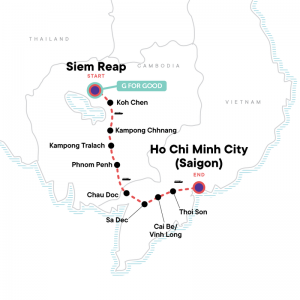 8 days Siem Reap to Ho Chi Minh City
Experience the beauty of both Cambodia and Vietnam during this eight-day river cruising journey. Take in Wat Phnom, the Grand Palace, the S21 Museum, and the Tra Su Bird Sanctuary and prepare to see things you'll never forget (but bring your camera anyway). Get a true taste of river cruising while visiting the Cai Be floating market and the fishing port of Kampong Chhnang, where you'll learn about fish farming, pottery, and sugar palm production. Opt for bikes, tuk tuks, or local boats to get around and see rice paddies, monasteries, and local businesses.
2022:
July 17, Agu 14, Sept 11 $2549
Oct 9 $2799
Nov 6, Dec 18, $3029
Floriade 2022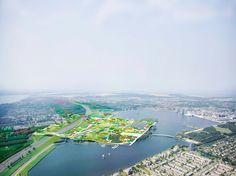 Floriade Expo 2022 is a Dutch horticultural exposition to be held in Almere, Netherlands.
It will be the 23rd AIPH world horticultural exhibition and the seventh
Floriade and will be held from 14 April to 9 October, 2022.
Sixty hectares (148 acres) of land, forty inspiring country presentations,
a spectacular greenhouse complex, and a real aerial cableway across the park –
it is with good reason that Floriade Expo is considered one of the world's major horticultural shows.
Held in Almere, this large-scale green event will be the perfect place to enjoy flowers, plants,
vegetables and fruits in park-like surroundings.
Floriade is the international horticultural show that is organized in the Netherlands every ten years since 1960,
an imposing event in a different location every time.
After Amsterdam, Rotterdam, The Hague, Zoetermeer, and Venlo,
it is now Almere's privilege to provide the green backdrop and welcome visitors from around the world.
Jewels of the Rhine River Cruise & Floriade, featuring Frankie Flowers
July 29 to Aug 5, 2022
Day 1: Friday 29 Jul Zurich- Basel (D)
You will be met at the airport and transferred to your luxurious Emerald Cruises Star-Ship in Basel, where your friendly
captain and crew will be waiting to welcome you. This evening, join your fellow guests for dinner on board.
Day 2: Saturday 30 Jul Breisach(B,L,D)
The Black Forest is a captivating region, known for its cuckoo clocks and the live oompah bands that grace sun-kissed
gardens with their music during the summer months. Today, you will have the opportunity to visit a Black Forest
destination and enjoythe charming culture of this region. If you are feeling more active, then you may instead choose to
hike through the Black Forest region, passing under an idyllic canopy of evergreens.
Later, enjoy one of the region's most famous treats during a Black Forest gateau demonstration and tasting.
Frankie Flowers celebrity cruise guests: Join Frankie for a pre-dinner Welcome Cocktail 'Garden-Theme' Reception.
Suggested dress: Anything floral.
EmeraldPLUS: A Black Forest gateau demonstration and tasting
EmeraldACTIVE: A guided hike in the Black Forest region
Included Excursion: A visit to a Black Forest destination
Day 3: Sunday 31 Jul Kehl – Strasbourg(B,L,D)
This morning, your Star-Ship will be docking in Kehl and you will be transferred across the river to the medieval town of
Strasbourg, the capital of France's Alsace Region.Cobbled squares surrounded by half-timbered houses make
Strasbourg appear as if it has been effortlessly suspended in time, and you will get the opportunity to explore the past
during your included walking tour of the UNESCOWorld Heritage-listed old town. Witness the ornate beauty of many of
Strasbourg's highlights, including the Maison Kammerzell and the canal network that weaves through Petite France,
before enjoying free time to explore at leisure.
Included Excursion: A guided tour of Strasbourg
DiscoverMORE: Tour of Riquewihr (extra expense)
Day 4: Monday 01 Aug Mannheim- Heidelberg(B,L,D)
Relax on board this morning as you sail to Mannheim, following the meandering Rhine River and passing the
confluence of the Rhine and Neckar. Travel by coach to Heidelberg,where you will have the opportunity to learn about
how it became a UNESCO City of Literature, having inspired the likes of Mark Twain and William Turner with its
historical setting. Your guided tour of the town will allow you to find your own inspiration among its delightful landmarks,
including Heidelberg Castle, one of the most impressive Renaissance ruins in Europe. Enjoy a wine tasting in Heidelberg and
take to the cobbled lanes that weave through the old town.
Alternatively, hike from Mount Königstuhl to Heidelberg.
Frankie Flowers celebrity cruise guests: Join Frankie as you cruise down Rhine for a 30-minute afternoon seminar
followed by an autograph session.
After dinner, join our Activity Manager in the Horizons Bar &Lounge for gardening-themed trivia!
Day 5: Tuesday 02 Aug Koblenz (B,L,D)
Cruise to the 2000-year-old town of Koblenztoday to discover its fairytale-like surrounds, nestled on the confluence of
the Rhine and Moselle rivers. Your local guide will take you on a tour through the town, touching on the twin-towered
façade of the Church of Our Lady and the German Corner,where the two inspirational waterways meet. Journey by
cable car to Ehrenbreitstein Fortress, offering exceptional views of the surrounding area from its hilltop position.
Included Excursion: A guided walking tour of Koblenz
DiscoverMORE: A Moselle &Cochem Castle visit (extra expense)
Day 6: Wednesday 03 Aug Cologne (B,L,D)
Effortlessly steeped in history and tales of the past, Cologne encapsulates a timeline that spans more than two
millennia and is one of the oldest cities in Germany. Your included tour of Cologne will take you to the heart of its old
town. Your tour will conclude at the UNESCO World Heritage-listed Cologne Cathedral.
Frankie Flowers celebrity cruise guests: Join Frankie for a second 30-minute afternoon garden seminar.
Included Excursion: A guided walking tour of Cologne's Old Town
DiscoverMORE: Visit to Eau de Cologne museum (extra expense)
Day 7: Thursday 04 Aug Amsterdam(B,L,D)
This morning, you can choose to embark on a guided bike tour to Waterland, learning about how the water is
reclaiming Holland as you pass through quintessential Dutch surrounds and witness traditional villages and windmills.
Alternatively, take to Amsterdam's UNESCOWorld Heritage-listed canal network during a glass top canal cruise,
passing Roman patrician houses and ornate merchant houses that tell tales of the prosperous Dutch Golden Age.
Frankie Flowers celebrity cruise guests: Join Frankie for a visit to the infamous Floriade Expo. This visit is an included
excursion for Canadian guests who booked the Frankie Ferragine celebrity garden expert cruise.
EmeraldACTIVE: A guided bike tour to Waterland
Included Excursion: A canal cruise
Day 8: Friday 05 Aug Amsterdam(B)
After breakfast, it is time to say farewell to your fellow guests and disembark the ship for your transfer to the airport,
taking memories of the Black Forest region and Strasbourg's charm with you.
Emerald Panaroma Balcony Suite: $5525 per person
Book by May 17 and save $1250 per person (not reflected in fare above)
YOUR CRUISE INCLUDES:
7 nights on board an Emerald Cruises Star-Ship
Airport transfers to and from the ship
The services of an Emerald Cruises Cruise Director
Port taxes and charges
All tipping and gratuities
INCLUDED EXCURSIONS
A visit to a Black Forest destination
A guided tour of Strasbourg
A guided tour of Heidelberg with wine tasting
Walking tour of Koblenz & visit to Ehrenbreitstein Fortress
A guided city walking tour of Cologne
A canal cruise in Amsterdam
EmeraldPLUS
A Black Forest gateau demonstration and tasting
EmeraldACTIVE
Guided hike through the Black Forest region
Guided hike from Mount Königstuhl to Heidelberg
DINING HIGHLIGHTS
20 superb meals including 7 Breakfasts (B), 6 Lunches (L), 7 Dinners (D)
Including a Welcome and Farewell Reception & Dinner
Complimentary wine, beer and soft drinks served with lunch and dinner on board
River cruising including the Oberammergau, Passion Play
Oberammergau with Salzburg
12 DAYS | Oberammergau to Budapest
Cruise from $6,999* CAD
On May-Sep 2022 Departures
Plus, International Airfare from $1,199* CAD
Experience the famed Oberammergau Passion Play and discover scenic Salzburg before sailing the Danube to explore Linz, Vienna and Bratislava
Oberammergau, Innsbruck & the Rhine
12 DAYS | Amsterdam to Oberammergau
Cruise from $6,949* CAD
On May-Sep 2022 Departures
Plus, International Airfare from $1,199* CAD
Delight in Strasbourg's old-world charm, marvel at Innsbruck's Alpine beauty and see The Passion Play in Oberammergau on a 12-day journey
Oberammergau, The Passion Play
10 DAYS | Munich to Budapest
Cruise from $5,899* CAD
On May-Sep 2022 Departures
Plus, International Airfare from $1,199* CAD
Witness a rare performance of The Passion Play in Oberammergau and uncover the treasures of Vienna and Budapest as you sail the idyllic Danube
Oberammergau, the Alps & the Rhine
12 DAYS | Munich to Amsterdam
Cruise from $6,699* CAD
On May-Oct 2022 Departures
Plus, International Airfare from $999* CAD
Behold The Passion Play in Oberammergau and the Tyrolean Alps in Innsbruck before discovering the enchanting cities that frame the Rhine
Portugal River Cruise

10-night all-inclusive River Cruise package on the Douro with flights! Explore lively Lisbon, charming Porto, and discover breathtaking landscapes while navigating the fascinating Douro.
PACKAGE INCLUDES:
International flights
Welcome & transfers
2 nights pre cruise in Lisbon
1 night post cruise in Porto
5 nights on the Douro
Inclusions:
-International flights between Canada,Lisbon and Porto
-Greetings and transfers between the airport, the hotel, and the port in Lisbon and Porto
-Transfer between Lisbon and Porto
-2 nights pre-cruise in Lisbon at the Miraparque 3* hotel with breakfast included
-1 night post-cruise in Porto at the Tryp Porto Centro 3* hotel with breakfast included
-5 nights on the Douro on the MS Gil Eanes or MS Amalia Rodriguez river cruise ship in a standard cabin
-all inclusive: All meals and drinks on board (including alcohol)
-Welcome cocktail and gala dinner on board
-Wifi internet on board
-All taxes & fees
2022:
April 18, Aug 27
Calgary or Edmonton $3598
Vancouver $3498
Halifax or Ottawa $3398
Montreal or Toronto $3298
April 29, May 23, June 23 or Oct 3
Calgary or Edmonton $3698
Vancouver $3598
Halifax or Ottawa $3498
Toronto or Montreal $3398