You can dive in tropical waters all over the world. From the many beautiful spots in South-East Asia, to the Caribbean ocean in Middle America or to the famous Great Barrier Reef in Australia. But diving is not only for in the tropical oceans. Diving can be done in the ice cold waters in Antarctica, Iceland and even in the lakes of Austria. Every destination brings its own charm and adventures, along with the different creatures you will find all over the world. But that doesn't mean that multiple dives at the same dive site bring the same experiences. Every dive is different, every time you'll see other creatures, discover new spots. You and your buddy could go diving together and yet both experience the dive completely different from each other. No dive is the same!
Coral Island, a natural aquarium in the Riviera Nayarit!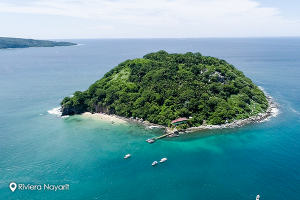 Located off the coast of Rincón de Guayabitos, Isla Coral (Coral Island) is a natural aquarium and a fantastic adventure for the entire family!Isla Coral is one of the many hidden treasures that make up the beautiful Riviera Nayarit. Located just a few minutes by boat from Rincón de Guayabitos, a visit here is a must for locals and tourists.You will enjoy the crystal-clear water that surrounds Isla Coral—it's great for snorkeling, swimming among schools of colorful fish, and, if you're so inspired, practicing on the Stand Up Paddle board.
Barbados Dive Fest
Dive Fest (July 3 – 7)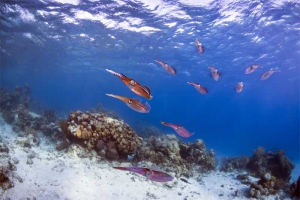 Whether you can swim, float, dive, or prefer to soak up some sun on the beach, this festival has something for everyone! Dive Fest will feature water awareness programs, scuba and freediving demonstrations and trials, beach clean ups, conservation tips, lionfish hunting and tasting, as well as scuba dives all over the island – including the exhilarating east coast!
Call Sundial Travel if you wish to go!