Spas & Resorts
It's not a vacation without some relaxation. Treat yourself with the ultimate getaway, anywhere in the world. Luxurious spas await on sandy beaches, serene mountainsides, and at international resorts designed to cater to your every need.
Talk to us about  spa vacation packages to find the tranquil trip that you deserve.
Cayo Levantado 5*
Ultra Luxury Resort on a secluded island
The only Ultra luxury resort in the Dominican Republic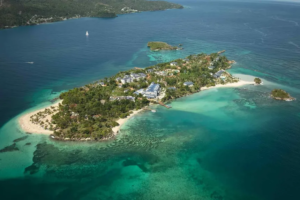 Cayo Levantado, in Samaná Bay in the northeastern part of the Dominican Republic, is exactly that sort of place—well, except for the "untouched" part. Travelers to the island will find a new five-star hotel, the Cayo Levantado Resort, waiting for them. It offers a unique vacation experience by combining a focus on both wellness and hedonism at one property.
All inclusive:
6 restaurants, including 1 buffet; 5 à la carte (International, healthy, snack bar, steakhouse, Dominican)
6 bars, including 1 beach bar and 1 café
2 pools
Fitness studio
Spa
Water sports centre
Diving centre
Yubarata Experience: An elevated experience for personal growth and discovery through meditation, nourishment, and mindfulness
ALL ROOM CATEGORIES INCLUDE:
Balcony or terrace
King‑size bed or 2 double beds
Bathroom with shower
A/C and ceiling fan
Flat screen satellite TV
Bathrobes and slippers
Coffee maker
Safe
Mini‑bar with premium drinks
PACKAGE INCLUSIONS, PLUS
Unlimited à la carte dinners*
Local and international drinks
24-hour room service
WiFi
Private boat/shuttle from Simi Baez to the island
Non-motorized water sports*
Land sports
Themed events
Dance classes
Outdoor activities for children
Yoga, pilates, meditation and wellness paths
Wellness Costa Rica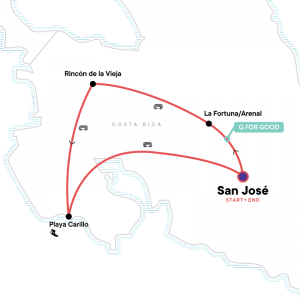 8 days San Jose to San Jose
Simply say "Costa Rica" and vivid images of paradise instantly flood the imagination. This eight-day tour makes those dreams a reality while letting you connect with the country's charming people. Your spirits will be lifted with a visit to Mi Cafecito Community Coffee Plantation and a G for Good project supporting 200 local farmers, before carrying on to the outdoor utopia that is La Fortuna. There, you'll be treated to a world of wellness, with yoga sessions overlooking the Arenal Volcano, hiking, free time for meditation, and a rejuvenating trip to thermal hot springs. Continue on to remote Rincón de la Vieja for more yoga and a therapeutic mud bath before a final stop in Playa Carrillo — home to a beach devoid of buildings, hotels, and restaurants that will give your mind a sense of clarity you may have previously thought impossible.
2024:
Jan 6, March 2, 30, April 13 $2243  April 27 $2082
May 11, 25, June 29, $2204
July 6, 20, Aug 3, Sept 21, Oct 19 $2449
Nov 9, 23, Dec 7, 14, 21, 28 $2639
2025:
Feb 1, March 1 29, April 12, May 10, June 28, July 5, 26 $2449
Arctic Bath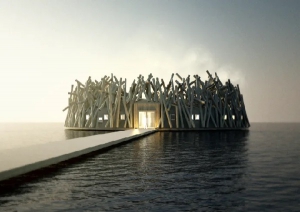 A hotel and wellness oasis floating in the heart of Swedish Lapland, Arctic Bath offers an experience unlike any other. Guests are encouraged to embrace the local coldbath culture with warming and relaxing saunas. Scandinavian design can be found in the cabins, floating double hotel rooms, and a restaurant that serves a menu based on local and fresh food. Opening January 2020.
Wellness Iceland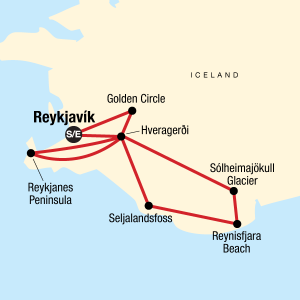 The otherworldly landscapes of Iceland offer perhaps the closest thing one can have to an out-of-body travel experience. Equal parts rugged and tranquil, the country's beauty offers the perfect sanctuary from daily distractions back home. Your soothing journey across the country's southern coast starts with a hike up Öskjuhlíð Hill overlooking the mosaic-like architecture of Reykjavik. Private transportation offers you the luxury of time to see the iconic sights of the Golden Circle and Thingvellir National Park before heading to the stunning black-sand beaches of Reynisfjara for a unique meditation session. And, of course, a visit to Iceland wouldn't be complete without a stop at the Blue Lagoon, a naturally-heated hotspot for travellers willing to go halfway around the world just to unwind.
7 days Reykjavík to Reykjavík
2022:
Aug 14, 29 $3611
Sept 11, 25 $3399
Book by July 3, 2022
BE LIVE COLLECTION PUNTA CANA 4+*
Adult only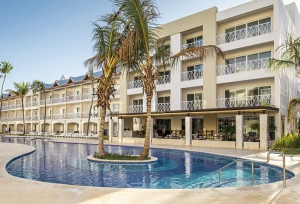 The new Spa of the Be Live Collection Punta Cana has been designed to cover all expectations of relaxation, beauty and comfort, where guests can enjoy the following areas and services:
• Beauty salon with a private area for brides
• There are internal and enternal cabins, available individually and for couples
• A hydrotherapy circuit with jacuzzi
• A large pool with jets
• 2 small lakes with different water temperatures
• Sauna, and a Turkish bath
• fresh fruits and vegetable smoothies at the healthy bar to complement the treatments
Stay in One, Play in Two
All clients from the Be Live Collection Punta Cana Adults Only will be able to enjoy all facilities of the Be Live Collection Punta Cana, including all restaurants and bars, the pools and the beach, entertainment, the gym, the sport grounds, the Kviar Club & Casino. You will not get bored staying with Be Live Hotels!
Viva Wyndham Fortuna Beach Wellness Program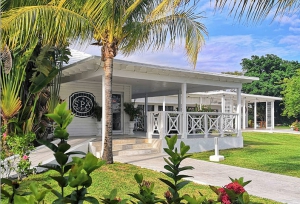 Viva Wyndham Fortuna Beach Resort in the Bahamas, announced the opening of the Wellness Within Day Spa. The Spa offers a full menu of body, mind and wellness treatments providing guests with added relaxation experiences to enhance their memorable Viva Wyndham Resorts vacation.
The Wellness Within Day Spa incorporates local spices and aromas found on Grand Bahama Island with treatments that emulate the Bahamian way of life.
Spa Packages
The Spa menu offers a variety of wellness packages such as:
• Wellness Basic – includes recharge and relief massages for the back, neck, shoulders and feet and a body scrub
• Wellness Supreme – includes a Swedish massage, body wrap and scrub
• Wel
Massages
Guests of the Viva Wyndham Fortuna Beach can enjoy a variety of massages, including:
• beachside
• body wraps and scrubs
• manicures and pedicures
• hair braiding and more
Viva Wyndham Fortuna Beach is situated overlooking a nearly 4,000 square feet stretch of white sand beach and crystal clear water. The island is home to the largest coral reef system in the world and 18 native bird species. The resort's onsite restaurants feature an eclectic blend of local cuisines with elements of international flavors, including Asian, Italian, Caribbean and American.
Viva Wyndham Fortuna Beach's all-inclusive package includes an extensive line-up of entertainment and activities such as trapeze, introductory dive lessons, water polo, paddle boarding, tennis, a gym and more.
WELLNESS IN BALI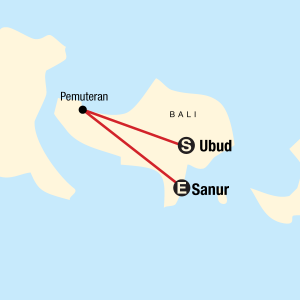 9 DAY package
Enter the tropical wonderland of Bali, long a beacon to travellers in search of
uncovering their spiritual side. Start your journey inward with Canang in Ubud,
a traditional offering given at Hindu temples, before immersing yourself in nine days of rejuvenating activities,
healthy food, and captivating sights. From daily yoga practices to traditional
Balinese healing ceremonies to stops at serene beaches (Pemuteran, Sanur),
you will be entranced by Bali's natural calming spirit that continues to lure people from all over the world seeking a deeper connection.
Bali Community Training Lunch Program, Ubud
Recharge: Morning Yoga, Ubud
Hands-on: Organic Cooking Class, Ubud
Recharge: Healing Ceremony, Tabanan
Recharge: Balinese Healing Yoga Session, Pemuteran
Recharge: Morning Yoga, Sanur
Recharge: Anti-Gravity Yoga, Sanur. Arrival transfer, Tirta Empul Temple Visit, Gunung Kawi Temple Visit,
Snorkelling Menjangan Island, Hike to Munduk Waterfall, Ulun Danu Temple Complex Visit,
Cycling Jatiluwih Rice Terrace,
All transport between destinations and to/from included activities
Take in the inspiring Munduk waterfalls
Soak in a holy bath at Tirta Empul
Centre yourself with yoga overlooking the ocean
See the unique floating Ulun Danu Temple
Cycle the UNESCO-protected Jatiluwih Rice Terraces
Discover a traditional healing ceremony in Tabana
2022:
Oct 23 $2379
2023:
Jan 1, 15, $2149 Feb 12 $2279
march 12, April 2, 23, May 21 $2399  June 4, 18 $2279
Revitalize and Harmonize Yoga Retreat in Costa Rica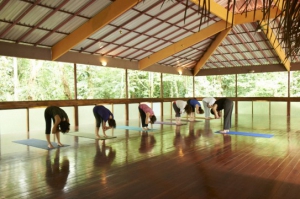 6 days/5 nights
double rate $795 USD
single rate $995 USD
Revitalize and harmonize your mind, body, and soul in Guanacaste. Enjoy the warm weather and the beautiful views of the valley. The spectacular infinity pool is at the perfect temperature all year long and the restaurant serves some of the best food in all of Costa Rica including local and international vegetarian dishes. Relax by the pool, explore the surroundings or visit the four beautiful beaches that the lodge has only a few minutes drive away and spend a week to remember in Costa Rica.
This retreat includes daily yoga classes, alongside pranayama, meditation, and chakra balancing workshops that will get the energy flowing harmoniously. You will also enjoy the lovingly-prepared, delicious, gourmet vegetarian meals as well as diet and nutrition tips for living a healthy life. Other group activities will include hikes, music, dance, good vibes and great conversations. All within an accessible, non-competitive, non-judgmental environment that is appropriate for people of all ages and levels. The spacious lodges are built from local teak and include queen size beds, air conditioning, and a large deck to relax in a rocking chair. The pool has a beautiful view of the valley and you can enjoy the bar that is right beside it. You can hear and see local species of animals on their natural environment and find peace and serenity in nature.
Muay Thai & Fitness Camp with Meditation & Yoga
You will find this Muay Thai camp is the perfect place to recharge and get fit. Set in pretty farmland, among rice fields in the beautiful province of Phetchabun, they offer daily meditation, yoga classes, Muay Thai training and much more. You will be living with a lovely Thai family on their property surrounded by banana, mango, and coconut trees. Submerge yourself in Thai culture and family friendship.
Highlights
Unique countryside location away from tourists set in the heart of Thailand.
Explore the majestic Phetchabun hills.
Hike with our Monk to the top of Coral Mountain and take in the stunning views.
Enjoy healthy home cooked Thai food
Get in your best shape ever with our talented trainers and packed schedule
Cleanse with our raw food detox
Experience beautiful temples on our guided meditation tours
Live in a humble Thai village surrounded by rice fields and tropical plants and trees
Make new friends with like minded people and soak up our camp's awesome vibe
20 nights accommodation
21 days / 20 nights daily arrivals
from US$1,655
read all the details here:  Muay Thai
Refreshing Yoga Retreat & Diving in Mexico
Expert tip: This is one of the most popular yoga retreats offered in Mexico.
Give yourself a moment, or two, to reflect and relax your entire being. Discover freediving and yoga in Tulum and discover the true lightness of being. In this retreat, you enter the mindfulness of the underwater world of apnea or freediving and truly touch your breath and your spirit while you deepen your practice in our amazing studio. Tribal Yoga Tulum combines yoga and breath work with freediving against the backdrop of Mayan mysticism and purity. This retreat is perfect for those looking for adventure that includes wellbeing and a new approach for encountering relaxation and mindfulness.   Be close enough to it all – but far enough away to relax. Loft style apartment, efficiency kitchen, full bath, air conditioning, ceiling fans, wifi and balcony. Roof deck for guests with fabulous views of the stars and moon as well as sunrises. Just below the yoga studio and above the dive shop, you cannot ask for a shorter commute to your classes. Drinking water, coffee and tea provided.
6 days / 5 nights from US$1,289
Highlights
Diving instruction
Daily yoga classes
All equipment, transportation to dive sites, and certification fees
Fruitarian diet will for breakfast at the loft apartment