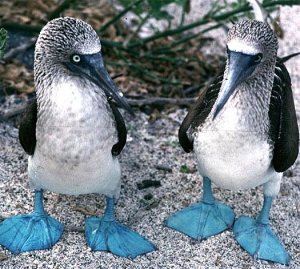 The Galápagos Islands, part of the Republic of Ecuador, are an archipelago of volcanic islands distributed on either side of the equator in the Pacific Ocean surrounding the centre of the Western Hemisphere, 906 km west of continental Ecuador. The islands are known for their large number of endemic species and were studied by Charles Darwin during the second voyage of HMS Beagle. His observations and collections contributed to the inception of Darwin's theory of evolution by means of natural selection.
GALÁPAGOS — NORTH & CENTRAL ISLANDS ABOARD THE EDEN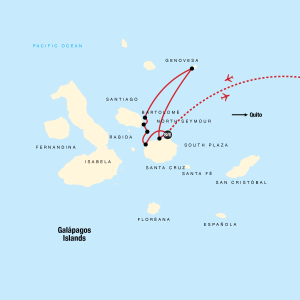 7 days, Quito to Quito
See nature documentaries and animal biology textbooks come to life on this seven-day sailing trip around the Galápagos' north and central islands. On this unique territory, you'll spot some of the rarest, most treasured animal species on the globe. See red-footed boobies at El Barranco (one of two locations to spot the bird), snorkel around underwater craters to witness incredible marine life, and visit the Charles Darwin Research Station to spot giant Galápagos tortoises. Your journey is hosted aboard the latest addition to the G Adventures fleet— Eden — equipped with amenities that have your comfort and exploratory spirit in mind.
On sale!
2020:
Nov 28, Dec 12 $3014
Book by Augst 31, 2020
---
GALÁPAGOS MULTISPORT WITH QUITO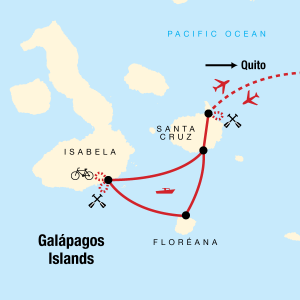 10 days, Quito to Quito
This adventure is perfect for those who want to experience the incredible wildlife and scenery of the Galápagos Islands but prefer to sleep on shore. Go ashore at the lesser-visited island of Isabela and spend your days with playful sea lions, giant manta rays, and the Galápagos giant tortoise. This adventure offers a great balance of guided excursions and free time, with optional activities abound.
On sale!
2020:
Nov 7, 14, 21, Dec 5, 19, 26 $2889
Oct 24 $2847
2021:
Jan  30, Feb 27 $2847
Mar 13, 27, April 10, 17, May  22 $2949
Book with deposit by August 31, 2020